This is what I wore on my Day One in Singapore. It was my first time to go there, and I honestly did not really expect it to be THAT humid. Good thing I was wearing a pretty loose top and a mini skirt to compensate for the heat!
Anyway, now on to the outfit shots:
Do you like my stackable rings? I bought them from Cotton On for only 3 Singaporean dollars! That's somewhere around 100 pesos only :)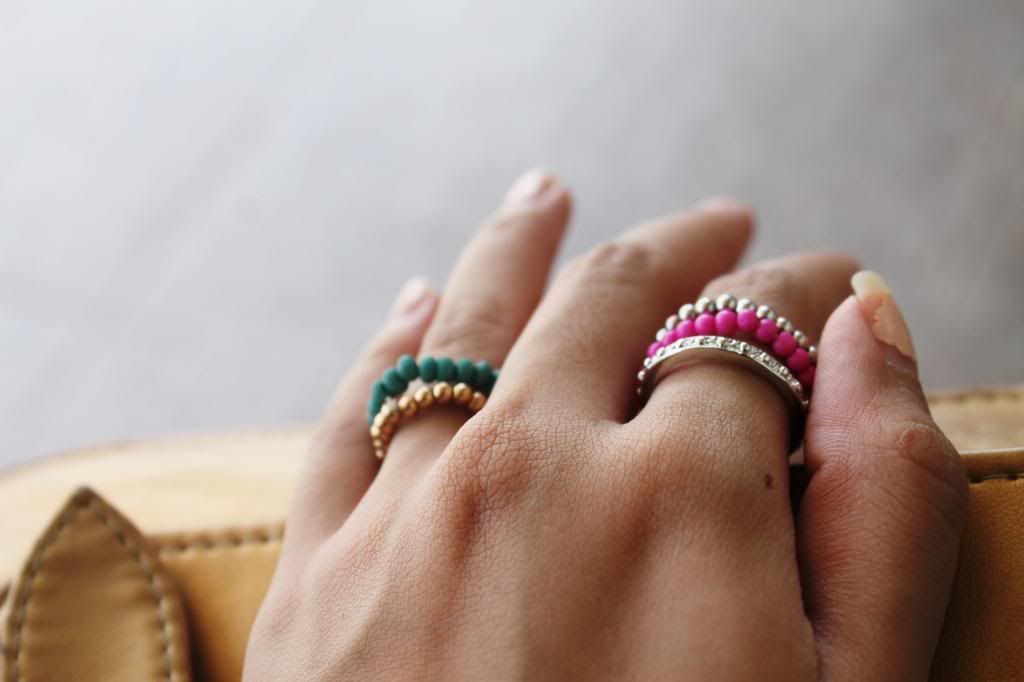 I bought this pair of sunnies from Cotton On, too.
It only cost me 10 dollars (around 350 pesos). What a deal, huh? HAHAHA! I was also able to buy 2 pairs of flats from Cotton on for 5 dollars each (around 180 pesos each).
Yay for the Great Singaporean Sale! It happens every June, I think, where everything goes on SUPER. DUPER. sale and I tell you, it's just crazyyyyy!!!
The details of my fringe top :)
I bought this cute skirt from the Philippines just a month ago. I was able to snatch it for only 350 pesos. Hihi I just looooove 50% off discounts :P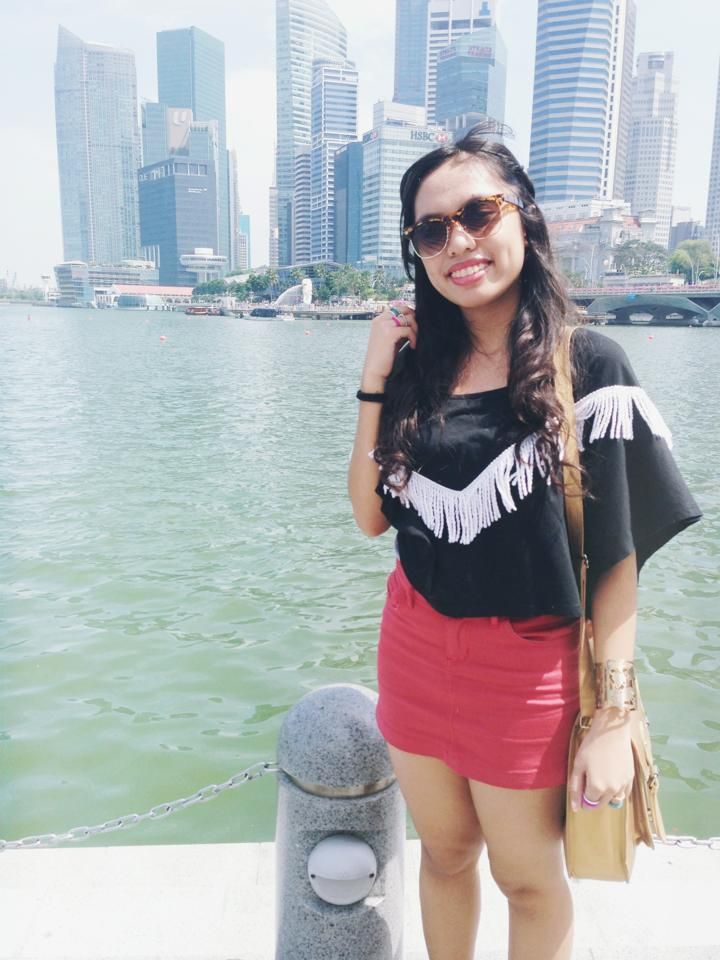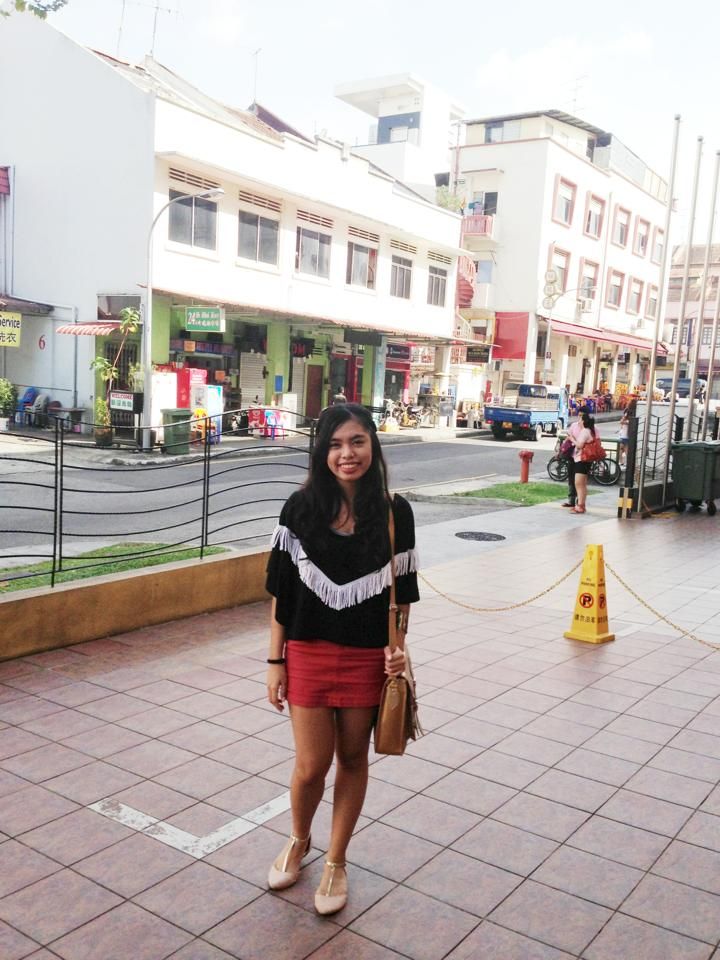 Outfit details:
Fringed Top- thrifted
Skirt- Bayo
Shoes- Forever 21
Bag- Bagellia Filipinas
Well, to state the obvious, I'm a huge sucker for shopping (especially when stuff go on sale).
Do you have any recent fashion steals?? I'd love to hear from you! Feel free to comment below! :)
xoxo,
The Teenage Queen