My good friend Ken told me the other week that he much preferred seeing my hair tied back. I don't know, really. As a kid, I've been teased a lot about my face shape- I was even called Horse-shey back in gradeschool-and I felt that tying my hair in a pony tail just emphasizes how long and round it is (LOL). But then again, why listen to the mean things that people say, right? :) Haha so Ken, if you're reading this, well I hope this makes you happy. JK. Kapal. Lol.
---------------------------------------
Yesterday, I met up with an old friend of mine, Tiara.
I just really want to shout to the whole world how much of a blessing she is in my life, really :)
The past week has been pretty tough for me, and I felt very alone. But just when I I felt that every important person in my life turned away from me, God sent me Tiara. She's been such an encouragement and inspiration to me lately. I realized the value of finding friends who would not only be true to you, but would also help you abide and grow in Him.
Tiara, thank you for the wonderful talk, and for inviting me to youth service. It was lovely catching up with you! I can't wait for more dates and clinginess to come. Hahaha!!
-------------------------------------------
Below are just some shots of my fail and silly OOTD--- with the matching Mcdo merchandise and all. hahahaha!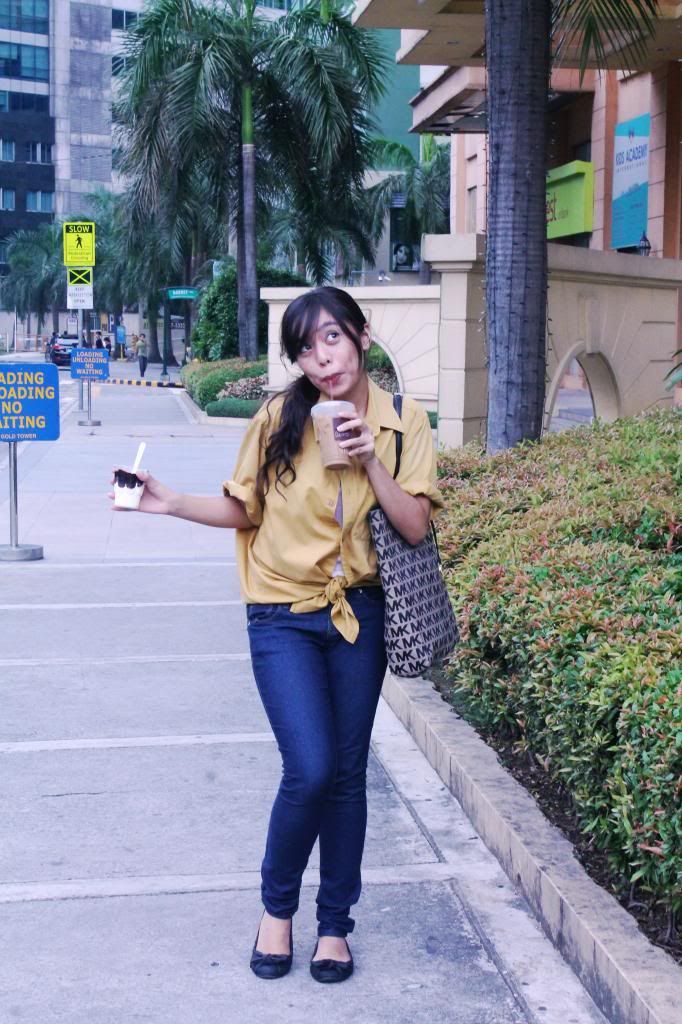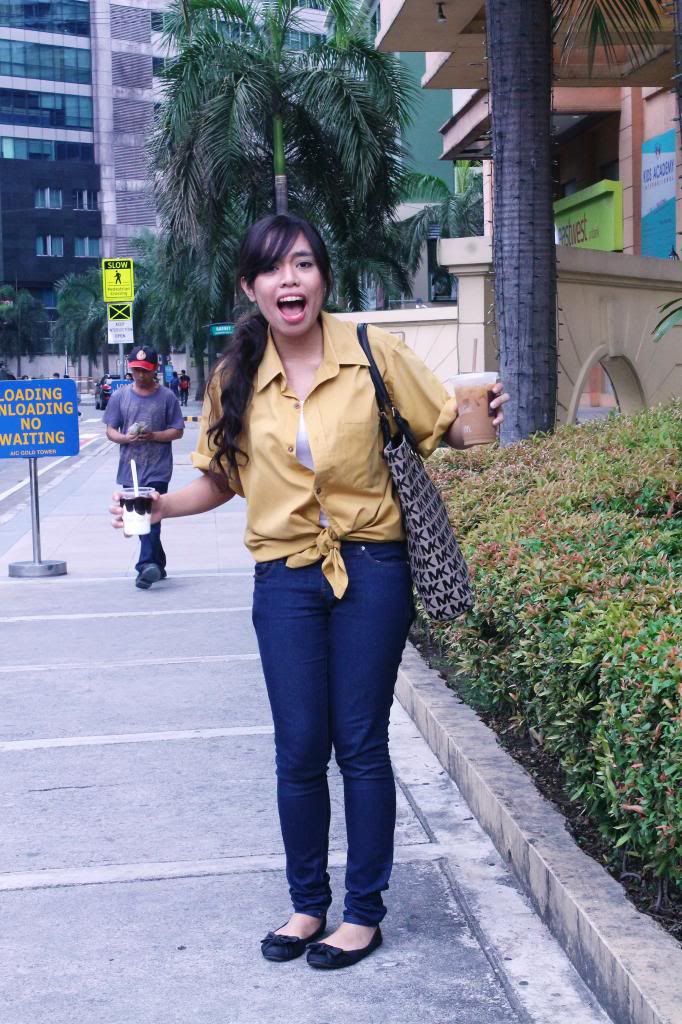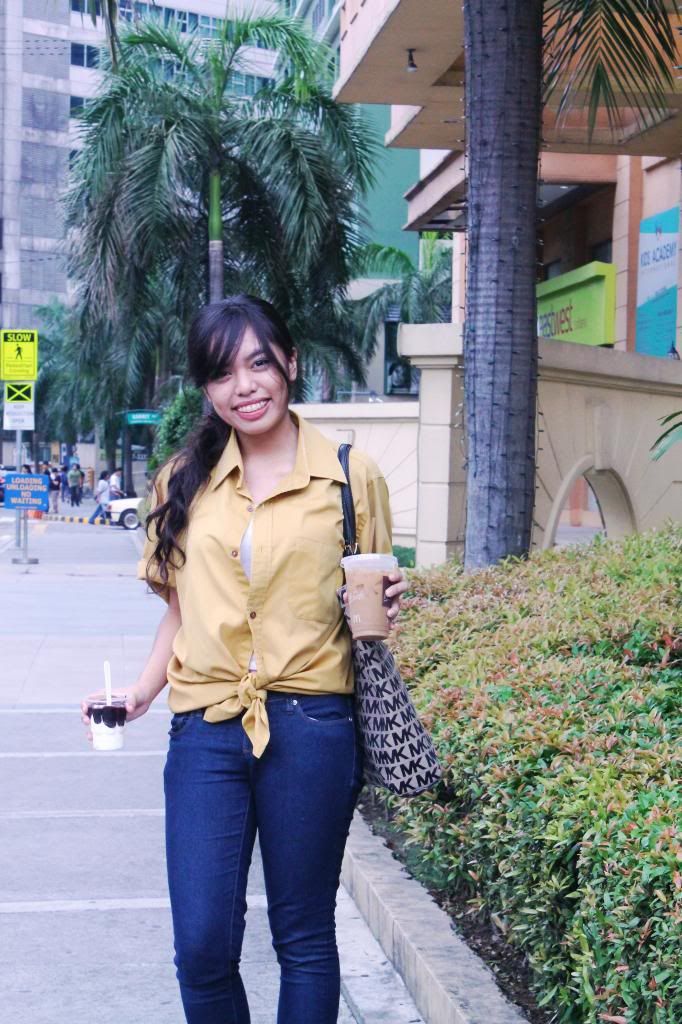 OUTFIT DETAILS
Polo: thrifted
Jeans: Forever 21
Shoes: Cotton On
Bag: Michael Kors
This bag is very special to me. Not only because it's my first ever MK, but also because it was a special gift given to me by mom :) I think its design is very classy, and its size is very convenient, since I tend to bring my whole house with me all the time. HAHAHAHA.
This pair of flats is another one of my fashion steals in the Great Singapore Sale. Can you believe I just got this at around 180 pesos (5 Singaporean dollars)?? haha
I'm currently investing in closed shoes/ flats right now, since I need them for org meetings and events. If you guys have any suggestions on where to find cute and affordable ones, please do leave a comment below!! :D
Haha and now for Tiara's OOTD! yep yep. She's a pretty laddyyyyyy, aint she?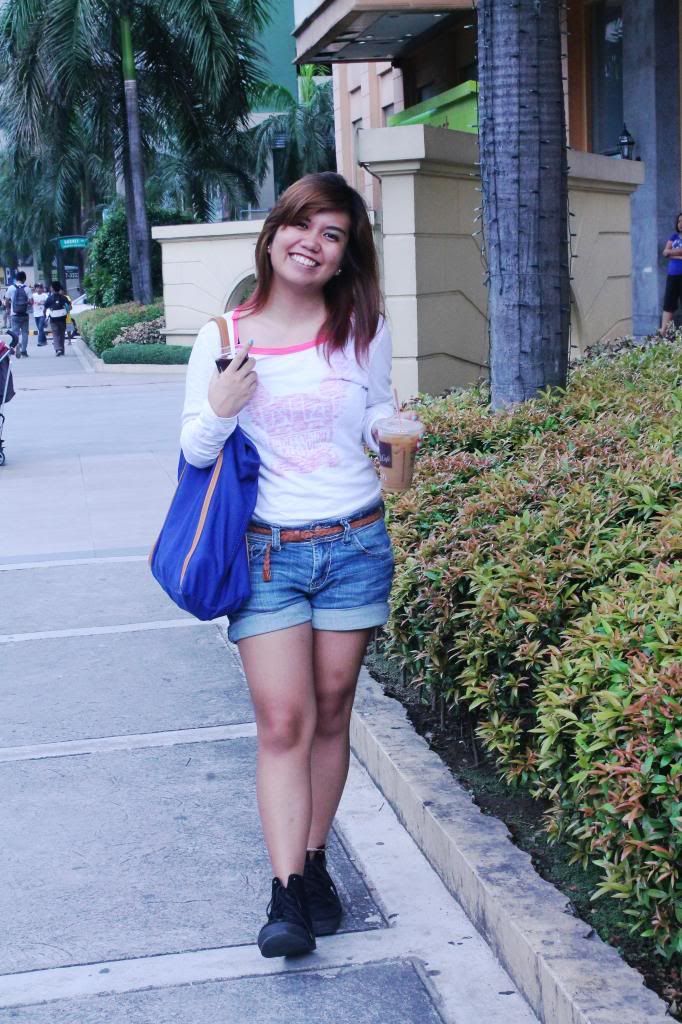 Just some lovely girls I met at youth service that day :)
Thank You for the lessons I've learned, and for new beginnings, too! :)
xoxo,
The Teenage Queen