Yesterday, we were made to watch two looooong videos in class. Just when I was a few seconds away from dying out of boredom, the department's assistant came into the room fifteen minutes before the dismissal and announced that our prof won't be able to make it to class that day. Being the girl-with-the-shortest-attention-span-ever, I decided to cut the last 15 minutes of class, instead of finishing the movie.... just because.
The moment I grabbed my backpack to head out of the room, half of the class was already on their way out as well. So I was like, "ehrmehgerd, im joining the bandwagon okeyzzzzzz yolo mehehe"
----------------------------
Here are my OOTD shots that day to commemorate my being "badass" (ehrrm, nah really).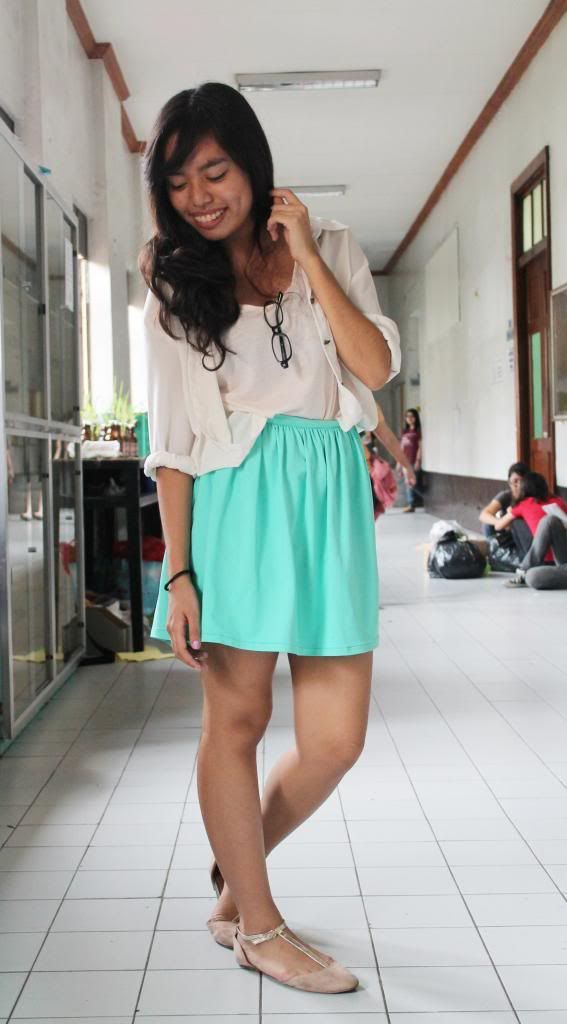 OUTFIT
Polo: Forever 21
Top: Charlie
Skirt: It's All About Hue
Shoes: Forever 21
Aaand here I am with some of my classmates. Heehee, I've always wanted to take OOTD shots with them just because they're super pretty and sweet, and they remind me of sunshine and unicorns who puke nothing but glittery rainbows<3 hahahawhat.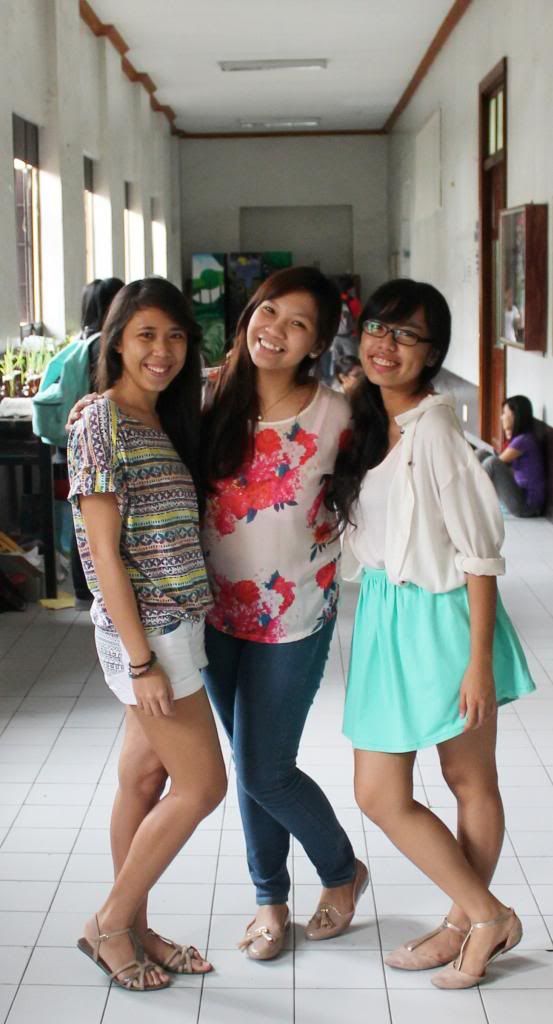 A barkada photo op is never complete without the Master Jeje pose.
Okay, I have to end this post right here. I'm off to UP Diliman in a while for a fun shoot with a friend! yippeee!
xoxo,
The Teenage Queen