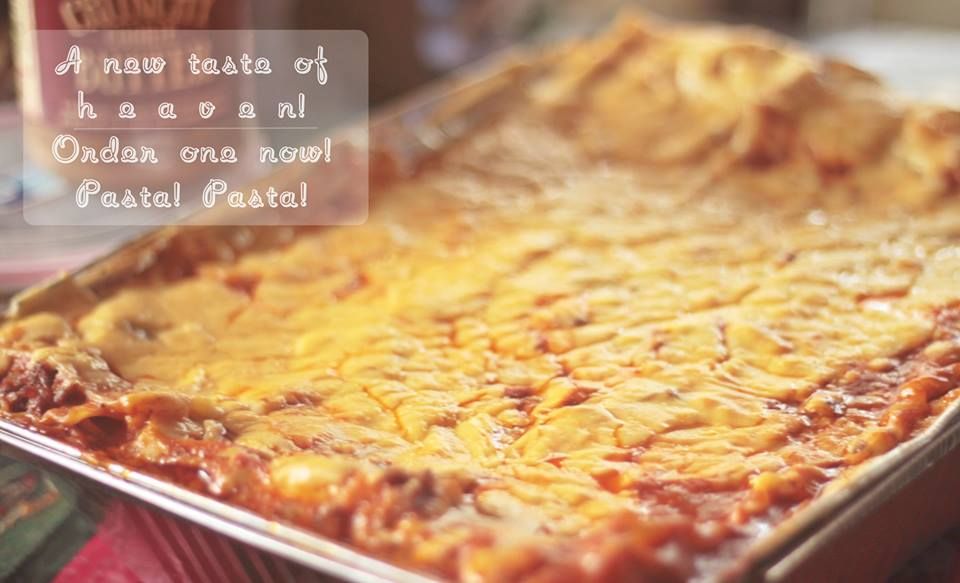 I'd like to think that Mrs. Cardenas' lasagna is one of the comfort foods closest to my heart.
Studies show that comfort foods provide happiness to a person in a psychological level because they remind him/her of happy times in the past. To quote Josh Clark from How Stuff Works, "We all have memories of happier times, and by eating those foods that remind us of those, we symbolically consume that past happiness."
And to be honest, I can't help but associate Tita's cooking with my care-free highschool years, because growing up, whenever we came over to their house to visit her daughter Bria, whether for project-making, for practices, or just for plain best friend-bonding-hours, Tita would always bake her famous lasagna for us. Also, Bria, being one of the people who know me most, would also bring me some of Tita's pasta during our heart-to hearts, or whenever we're down in the dumps.
Anyway, what I'm trying to say is, Mrs. Cardenas' famous lasagna has always been special to me, not only because it's a
delectable tray of heavenly baked pasta topped with perfectly melted cheese (!!!),
but also because it holds a deeper, sentimental value to me. And believe me, since we're talking about food here , I, being the ultimate, most credible critic of all things edible (ahaha wait whut), must say that Tita's famous creation is one of the best pastas I've ever, ever had! And guess what?
I can't be any happier to tell you the very good news: Mrs. Cardenas is now ready to share her perfect homemade creation to all of you!
If you want to try out her lasagna, feel free to order-up and contact them at
Pick-up area is around Commonwealth, Quezon City (near Ever Gotesco)
Tita's famous homemade creation is perfect for parties, get-togethers, or just for plain pig out fun (mehehehe).
So what are you waiting for? :) Try out the famous pasta-that-I've-been-raving-all-about-for-the-past-minute yourself! PASTA, PASTA! (faster, faster! haha get it....? k).
Very much craving for lasagna,
The Teenage Queen