Porcelain (n):
Light, fragile and beautiful;
extremely sensitive, but can be extremely vain.
OUTFIT DETAILS
White Dress- Department Store
Gold heels- Sole Desire (People Are People)
Vintage purse- borrowed from my mom
Gold bangle- Forever 21
* thank you to Boodie Lastimosa and to RJ Nitura for taking these shots! :)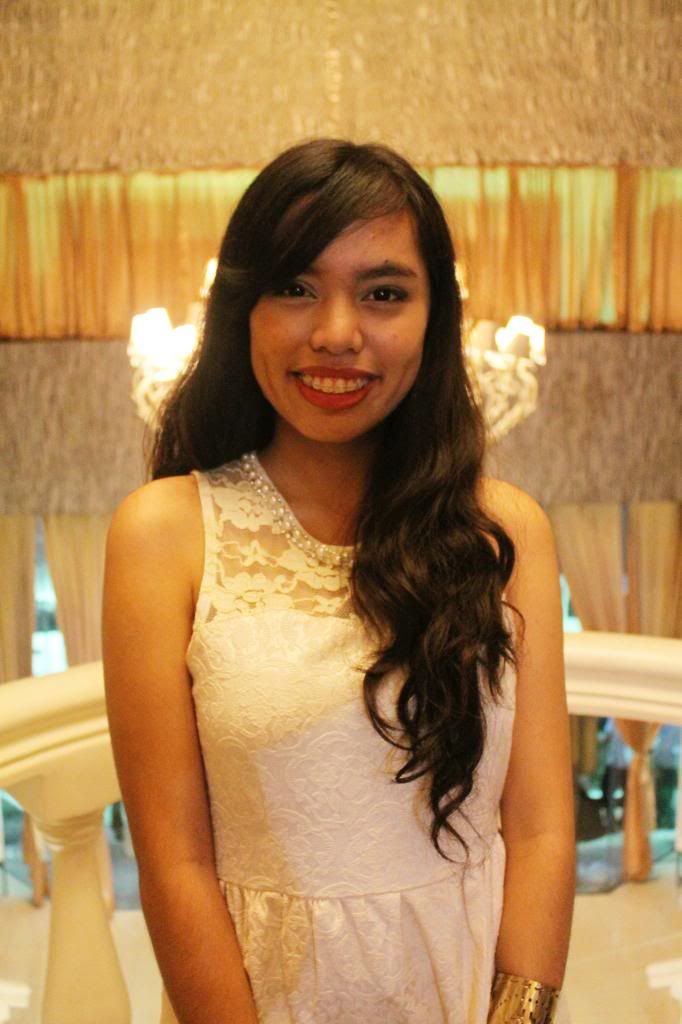 Just a back story. I was supposed to attend a friend's party that night,
but I didn't have a dress to wear to the occasion. All of a sudden, my mom came knocking on my door and said she wanted to take me shopping-- now that doesn't just happen normally. Whooppiiee! Thanks, mom!
The moment I saw the details of this dress, I knew I just had to buy it! Oh, and beeteedums, I can't believe I just found this hanging on one random rack at a department store. Also, you won't believe how much I got this, too :P Any guesses?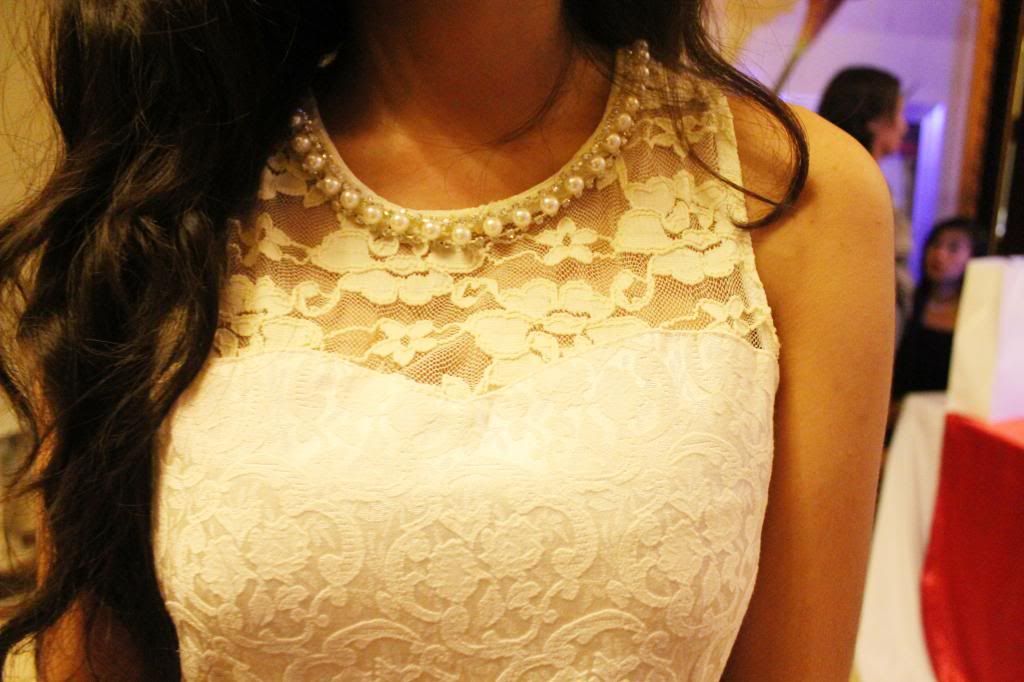 Sparkling ombre nails by Pamper Me Pink ! :)
(located at the Don Antonio Sports Center)
Nail polish used: Orly
I love the shoe line of People Are People! I got this pair for just about 800 bucks.
What a steal, right?!
It's also nice to invest in classy purses. They never go out of style. :)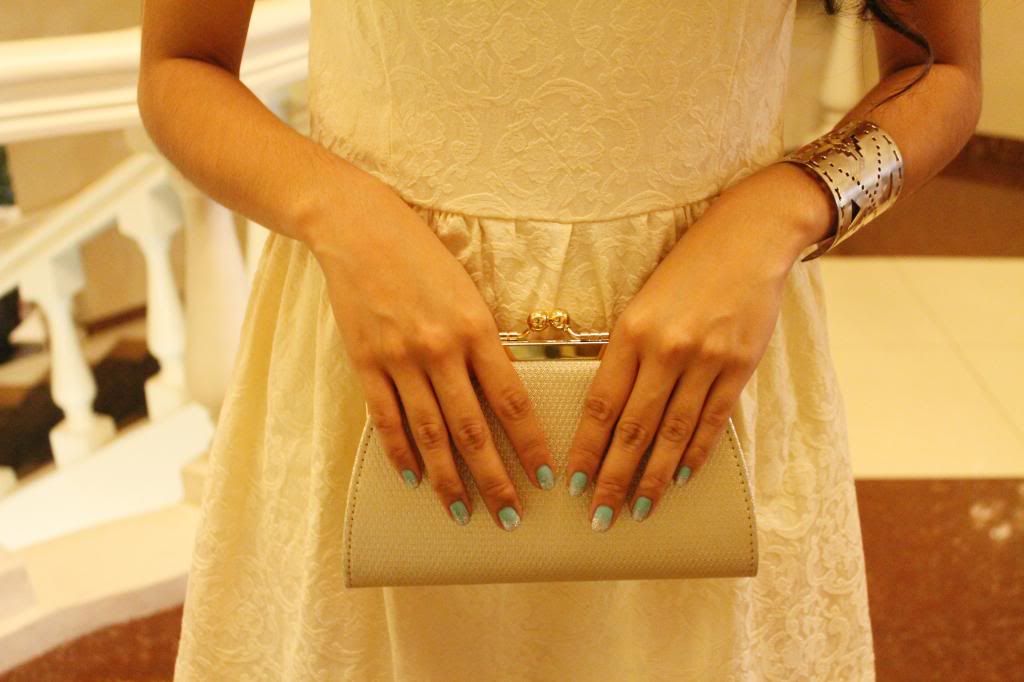 Props to The Buffet, Commonwealth for the beautiful interiors!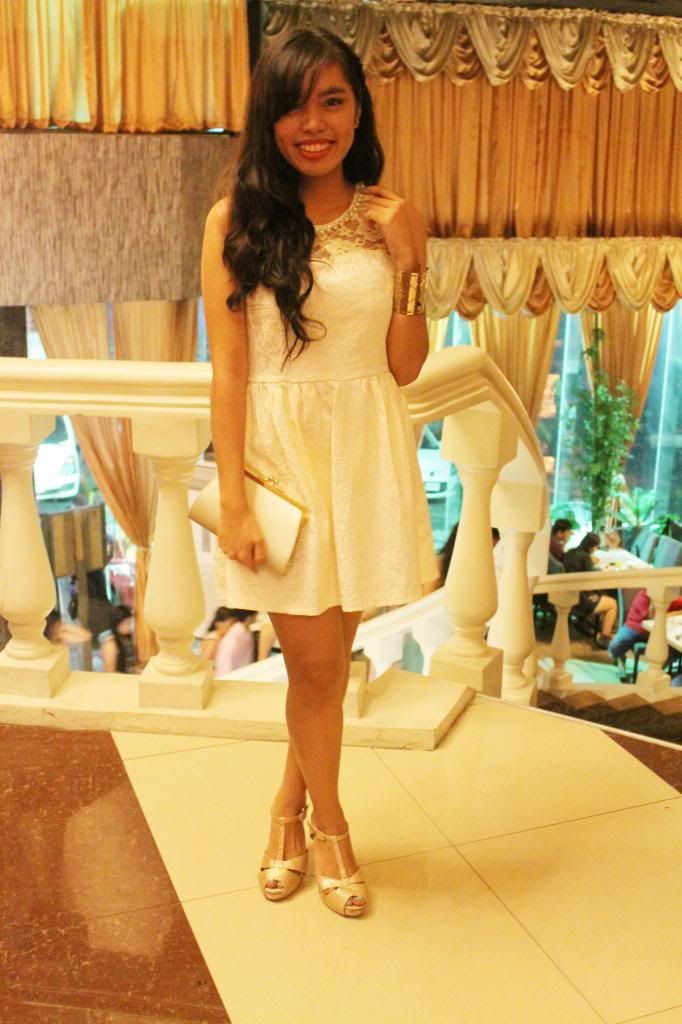 Other than owning an LBD,
I believe that every girl must also have at least one dainty white dress in her closet.
Don't you think so, too?
xoxo,
The Teenage Queen