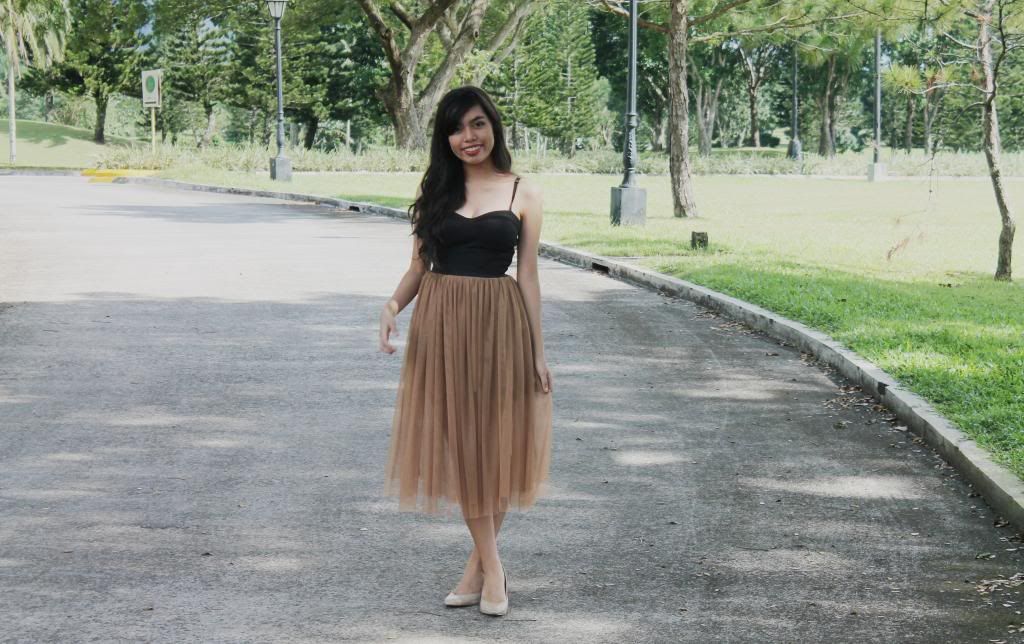 This was what I wore to a wedding we attended at Batangas (Mt. Malarayat Golf and Country Club) last weekend.
Funny story. Five minutes before we left for our overnight stay in Batangas, my mother informed me that we were going to attend a wedding there. Confused and panicked, I just got a random dress and a random skirt from my clothes rack , stuffed them in my bag and went straight to the car.
The wedding day came and I totally still had no clue what to wear. As I threw all of my clothes on the bed, I realized that the dress and the skirt that I brought could actually match together. So I wore the dress as a top and layered on a maxi skirt! If there's one thing missing in this outfit, it would most certainly be accessories. I didn't accessorize that much (I just wore earrings and a ring) ; totally forgot to bring arm candies with me----WRONG MOVE. :(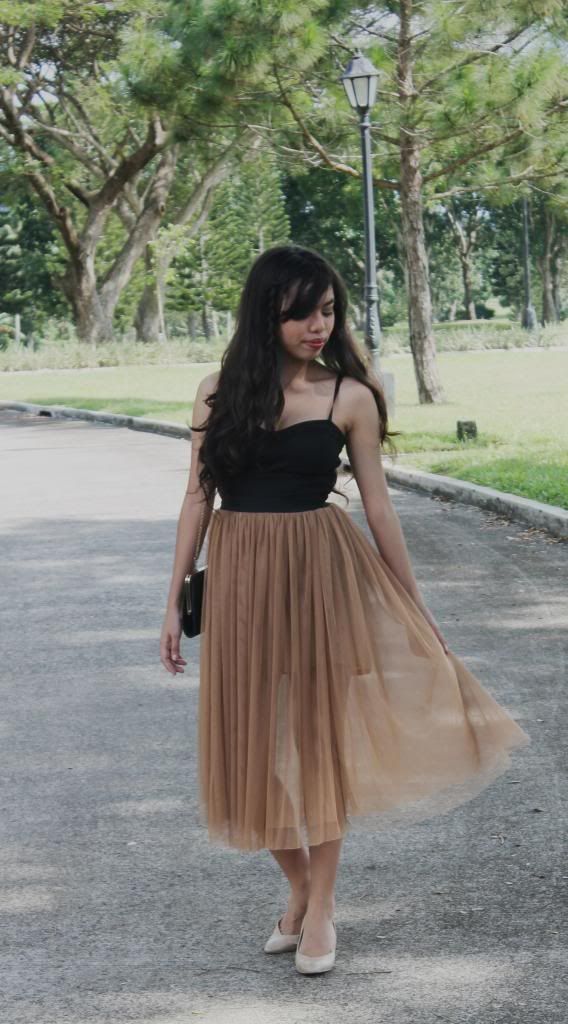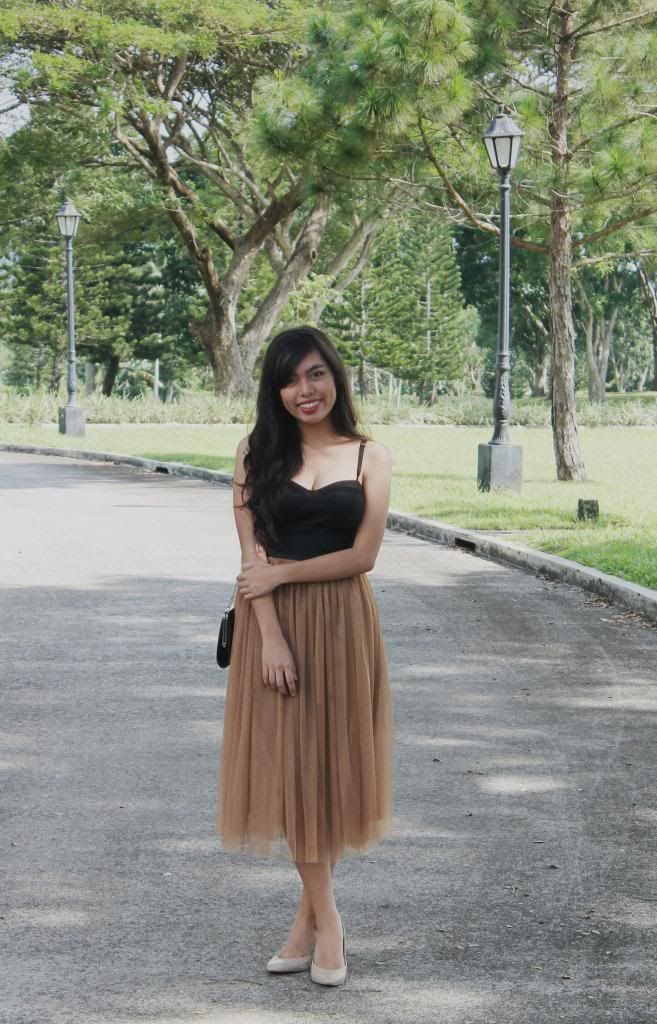 OUTFIT
Black dress (used as top): Forever 21
Maxi skirt:
Anti Fashion
(
a birthday gift from my friend. Thanks, Rone!!)
Vintage black purse: Borrowed from my mom
Nude shoes: Charles and Keith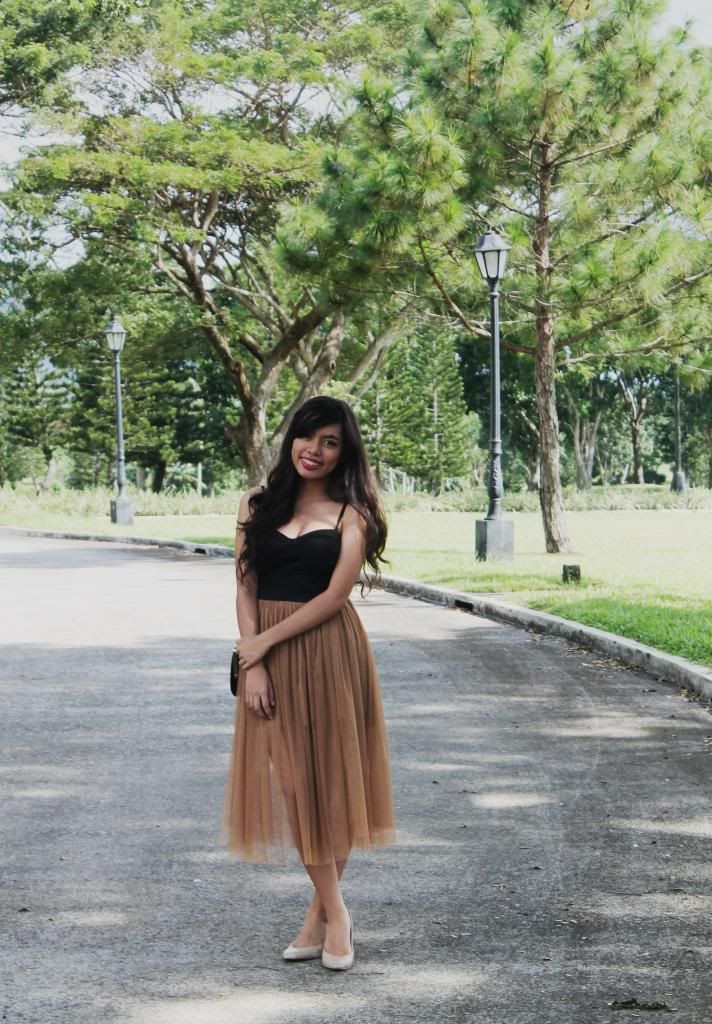 I love tulles!! Wearing this made me feel like a ballerina princess HAHAHA. Except that I don't do ballet. Nor am I a princess...............
After attending the wedding at Batangas, we went straight to Metrowalk in Ortigas for a surprise birthday party for our dear Tito Nitoy and Tita Ethel! :)
And would you look at that, I just found out the moment I came to the event that it was supposed to be a Hippie costume party (what is up with my cluelessness about the things around me?!??). Good thing I chose to wear a maxi skirt, it could pass as something a hippie would wear, right? haha!! :)
This is a photo of some members of the Casillan and Agas family--- the family friends that we've had since forever (our dads are best friends ever since they were, as they call it, "bagets", hahaha). We've basically been present in almost all of each other's miIestones! I am very blessed and thankful to have grown up with them and to have them in my life. <3
And yup. I guess that's all for now, folks! It's officially the start of UP Manila's enrollment week for the second semester AND GUESS WHAT? I still have 0 units. Yep. Zero. Nada.
dear self, certain things have got to change; pls fix yourself,
xoxo,
the teenage queen
LIKE MY PAGE ON FACEBOOK
HERE