I have this undying love and passion-- and everything else in between-- for this thing called pizza. I mean, who doesn't?? But let me tell you, my standards for what makes a good pizza has taken on a whole new level after we tried Steveston Pizza at the UP Town Center!
I went with my mom and my aunts from Australia. We actually went there for a food trip (yes, the love for food and for eating actually runs in the family haha), you know, where we could just enjoy meals and dine in where our hearts would take us. For our first stop, we wanted to try out something unusual, and with what we saw from outside this restaurant-- pictures of different kinds of pizza (some of which I haven't even heard of before!) posted on the wall for everyone to see-- , we knew right away that this was the sort of ice breaker we were looking for.
(here are some creepy stalker photos that I took of the guy in charge of all the magic he he he)
Oh yeah, cheese!
More and more and more cheese!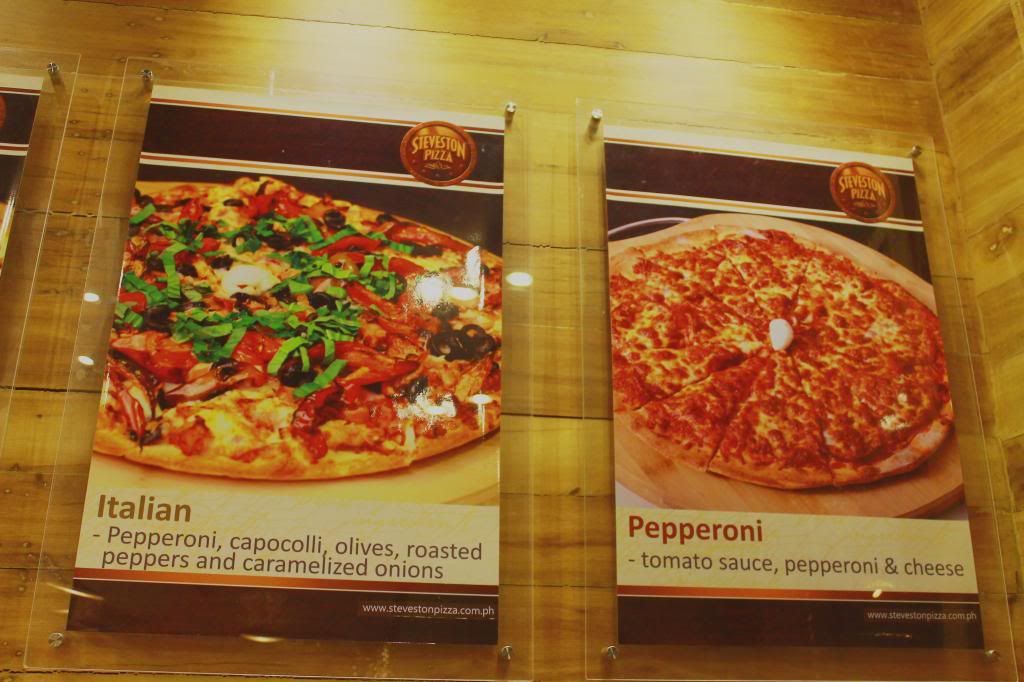 And voila! The pizza we ordered was called "Blue". It consisted of rosemary, mushrooms, bacon, cheese, etc!!! And can I tell you one thing about it?? It was pure heaven! We finished eating this baby in less than 10 minutes HAHAHA! It was THAT good. The best part? We didn't feel bloated afterwards (eek, I hate getting bloated). It was probably because the pizza wasn't oily/greasy. The dough was perfect, too! And the cheese was excellent (ultra mega cheese lover over here!!! :P)
Me likes mah pizza hot.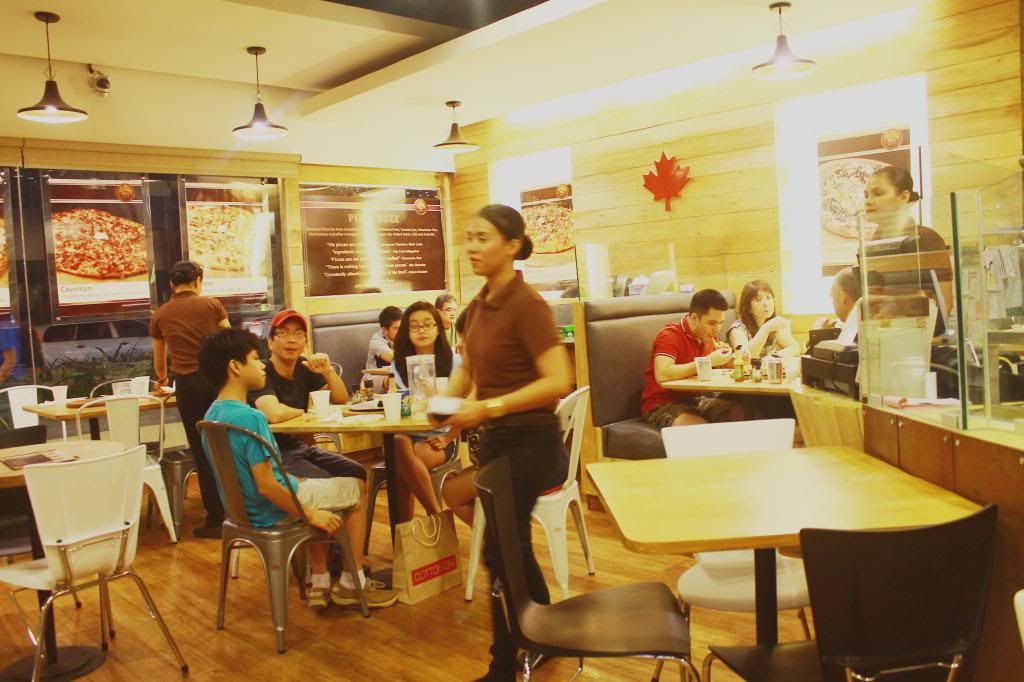 Happy customers!! ;)
Up until now, my mouth still waters for pizza at Steveston.
(I honestly think I haven't had any pizza better than the one I had here lol nope im not over reacting).
I can't wait to go back there and try out their other flavors! :)
PS. Check out my next blog posts this week to find out where else in UP Town Center we went on a food trip to HAHAHA.
xoxo,
The Teenage Queen