Well, would you look at that! Something really unexpected happened today:
Turns out that my so-called "perfect schedule" this semester just changed--- in a blink of an eye! (can I just say na sobrang pinaghirapan ko pa naman yung pag-gawa ng perfect class sched sa CRS huhu #UPMproblemz).
MY 11:30AM CLASS GOT MOVED TO 4PM-7PM. I cannot believe it, and I just cannot seem to gather the words to explain or even describe how frustrated I am that I won't get to go home early or enjoy Friday nights, at least (mga priorities sa buhay eh noh HAHAHA). And c'mon! What do I do with a 5-hour break?? (though my friend suggested that we watch some movie like Bride For Rent to kill time LOL WHY NOT HAHAHAHAHA) But yeah, I am just over-reacting; come to think of it, some people have it worse than I do. Who knows, maybe this new change in time slot and class instructor will be for the better....? We just have to wait and see. After all, as what my father always tells me, "All things work together for good".
At least I'm thankful that I'm still in school, that I'm in a course that I love, and that I still have my awesome friends to spend a 3-hour-class-that-ends-at-night-time with. :))
(shout out to Jana, Tricia, Gian, Reanne, Rizelle, and April!! lol).
--------------
Earlier, during lunch time, I was munching on a cheese roll (which is my all time favorite, fyi) , and just when I was going to take my last bite (which is also, in my opinion, that one bite that is the best and that matters most more than any other bites that you could ever take when eating a snack), gravity and my very own clumsiness just decided to hate on me, and I dropped my favorite pastry flat on the sole of my friend's shoes.......(diba, how the heck did that happen?? haha) .... :( :( :( I was so pissed with myself !! Lol and while I was walking towards the garbage bin , someone just blurted out my name
And I was like, "huh?"
And then I saw Tricia and Jana laughing and taking photos (paparazzi shot daw eh) =)) and i was like
"oh, hey!!!!!!"
Took advantage of our friendship, este, of the moment and asked them to take my outfit shot na rin HAHAHAHA
Top: Forever 21
Shorts: HighFive Brands
Shoes: Payless
Say hi to Jana! :)
(Tricia, idk why I dont have our photo together...? haha)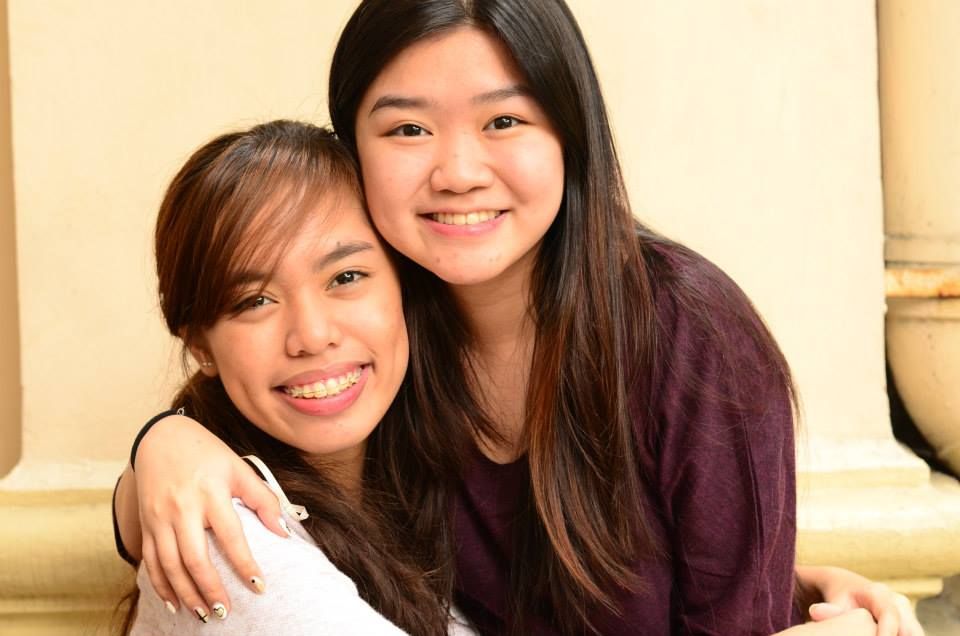 (ps thanks to bea karamihan for letting me grab all these photos taken using her camera hahaha sobrang peste ko ba lol labyu)
Ok tama na guys. Sobrang daldal ko na.
I feel so sabaw already,
The Teenage Queen