Going to college in style can seem pretty tough. If you're a commuter like me, you'd know what I'm talking about. I take the train to Manila everyday-- and trust me-- looking "eyecatching" to pickpocketers is the last thing you'd want to be. It's just really sad that thefts are so common nowadays, that instead of telling people not to steal, we are told to not look like " potential targets".
The sad reality is, evil people are everywhere. I know not everyone's like that, and I still believe that the number of good people still outweighs the bad-- but that's just the way it is, living in this world. It's always a matter of keeping yourself safe from potential harm.
Anyway, we're going really off-topic here HAHA. Allow me to share some tips on how I manage to commute and still dress-up for school.
1. Sometimes, if my clothes are too flashy/revealing (like this outfit), I wear a plain jacket/ a shirt/ a polo over my top. Super hassle niya, I know, but it's just to keep you safe-- especially from those nakakairitang manyaks in the train!
2. Always, ALWAYS wear your backpacks facing the front. Lol. It may look weird, but trust me! One time, being my stupid, naive self back then, I put my iPhone in my backpack, because I thought that no one would even notice or attempt to get it from me. But lo and behold, just when I felt someone unzip my bag, and before even getting a chance to glance at him/her, the thief mysteriously just disappeared with my phone. BTW, this happened in Robinson's Manila-- a mall just beside my university.
3. DON'T wear accessories while riding trains/jeeps/etc. Only wear them once you're inside the premises of your campus.
4. Wear ONLY COMFORTABLE CLOTHES. Always take note that the city is a hot, dirty place so make sure that the clothes you wear are comfy.
5.
Stay alert at all times!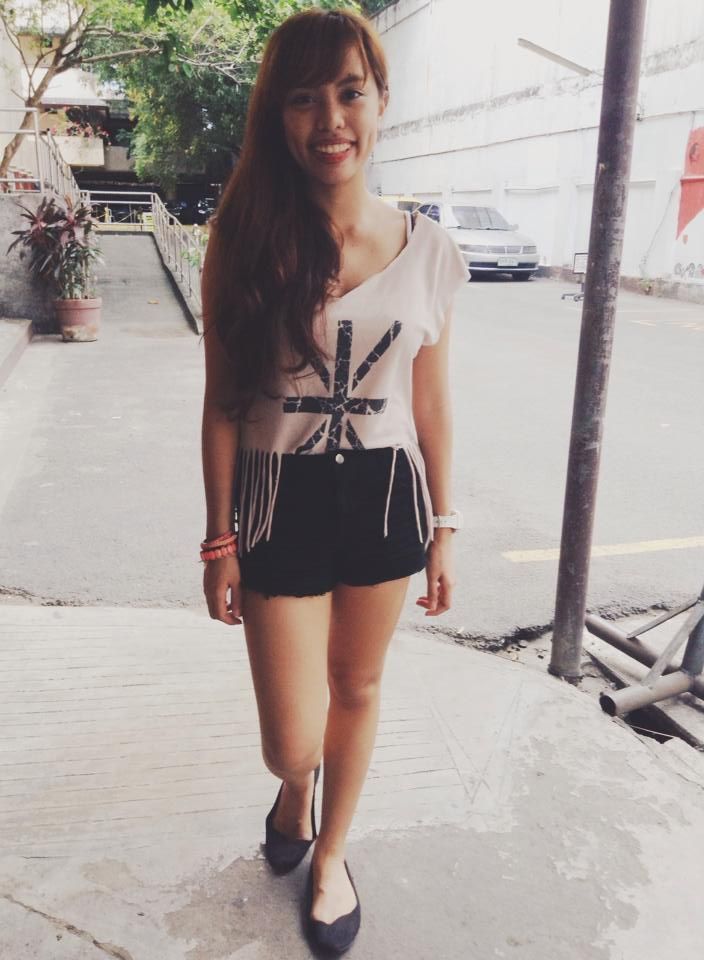 I wore this to school last week! It's a really simple outfit, but the good thing is that it's stylish and really comfortable. This summer semester, I just wear shorts/skirts to school because, with this kind of heat happening right now, wearing pants is just plain suicide,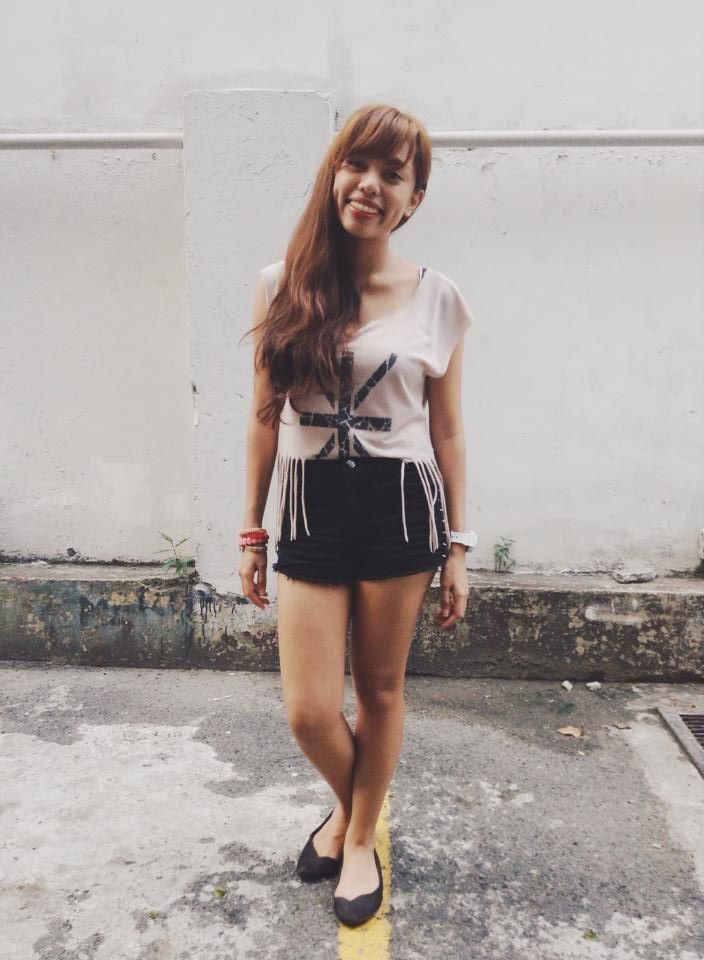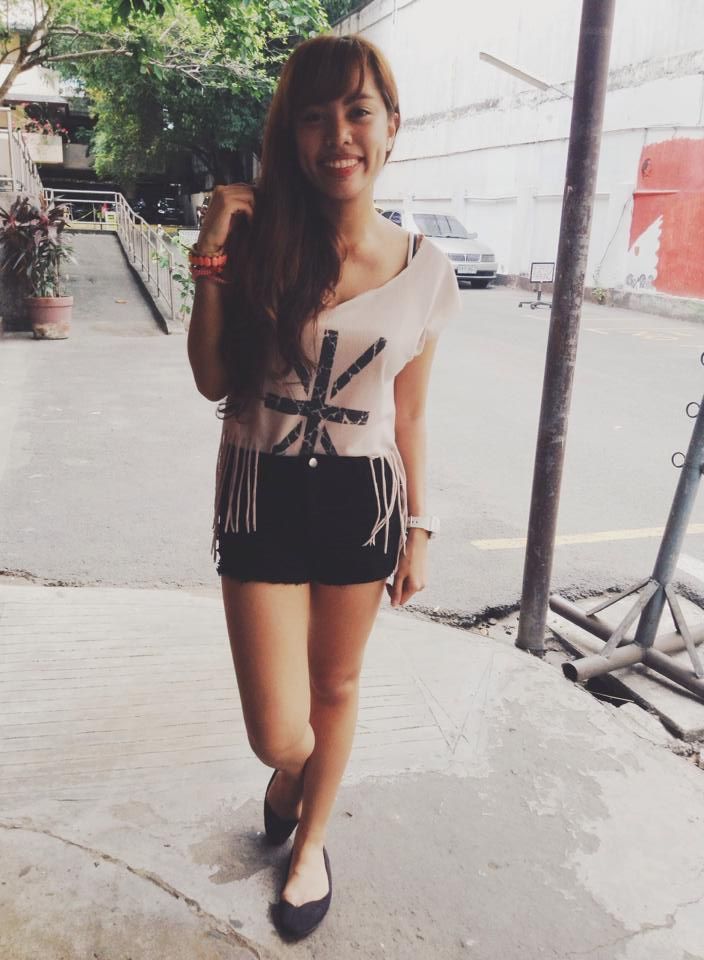 Top- bazaar |Shorts- Forever 21| Flats- Payless
Outfit shots taken by Ken
OK I have to go now so that I could prepare for my speech in Comm 3 class tomorrow! I AM SO NERVOUS. WasdfdsaddQWRGGsdvr3456yf
this is my way to release tension~
Pushing myself to the limits now cause in a matter of time (like, less than a week, really) IT'S FINALLY GON BE SUMMER VACATION!!!!
Lol hope the tips helped you girlies!