My mother is a fashionista. That's something my sisters and I definitely got from her. I'm not even kidding when I say that her closet is a wonderland. Whenever we would go to parties or events, my sisters and I would usually raid her wardrobe to borrow pretty, timeless pieces.
Mom always tells us that it makes her happy every time we use the clothes she gives/passes on to us. And that is why last Sunday, for Mother's Day, Ate Yas and I wore the skirts Mom had back when she was a teenager. Amazingly, they were still in perfect condition. They were as good as new, actually! This inspired me to keep and store my favorite clothes as well, so that when the time comes, I, too, could give them to my future daughters.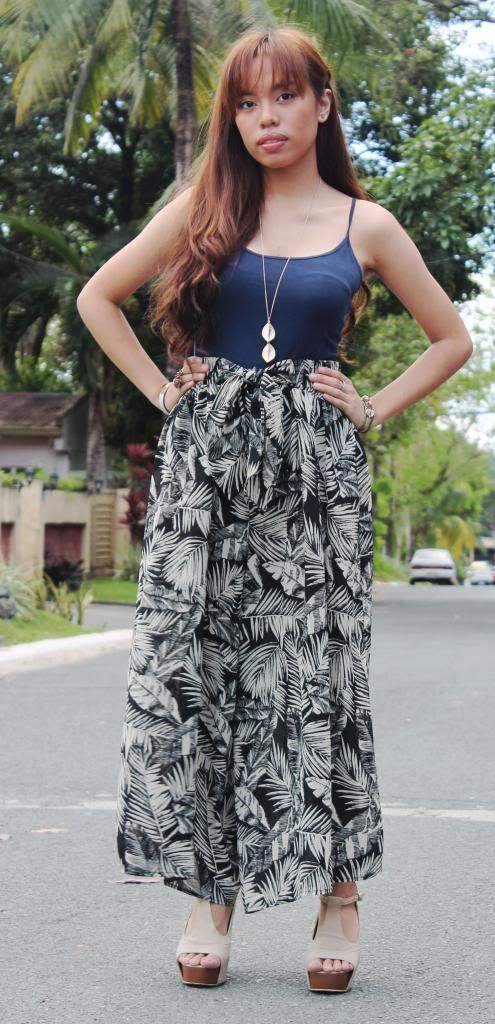 Top: Forever 21| Necklace: Forever 21| Blogger bracelet: The Bead Shop (a gift from my friend Gia! hehe thanks bebe) | Rings: online shop and Cotton On| Bracelet with stones: A present Mom got me from Nepal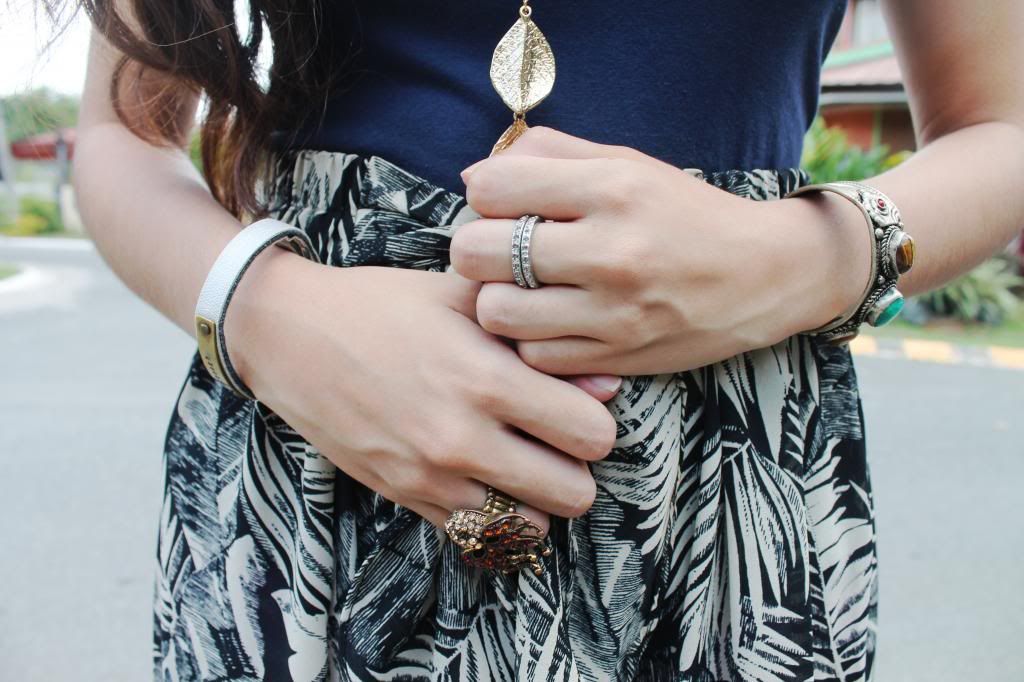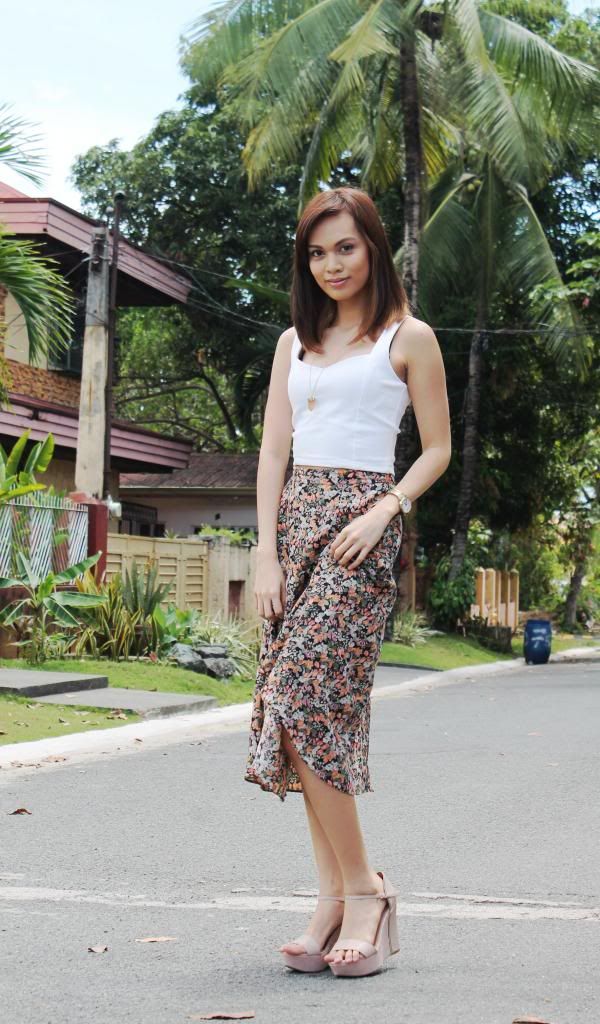 Mom was actually all smiles when she saw us in her clothes. Dad thought what we did was cute, too. Hehe. We went to church and had lunch together. Mother's Day was really fun, because the whole family was able to spend quality time with each other; most importantly, we were able to give mom flowers and handmade letters, and show her how much she is appreciated and loved!