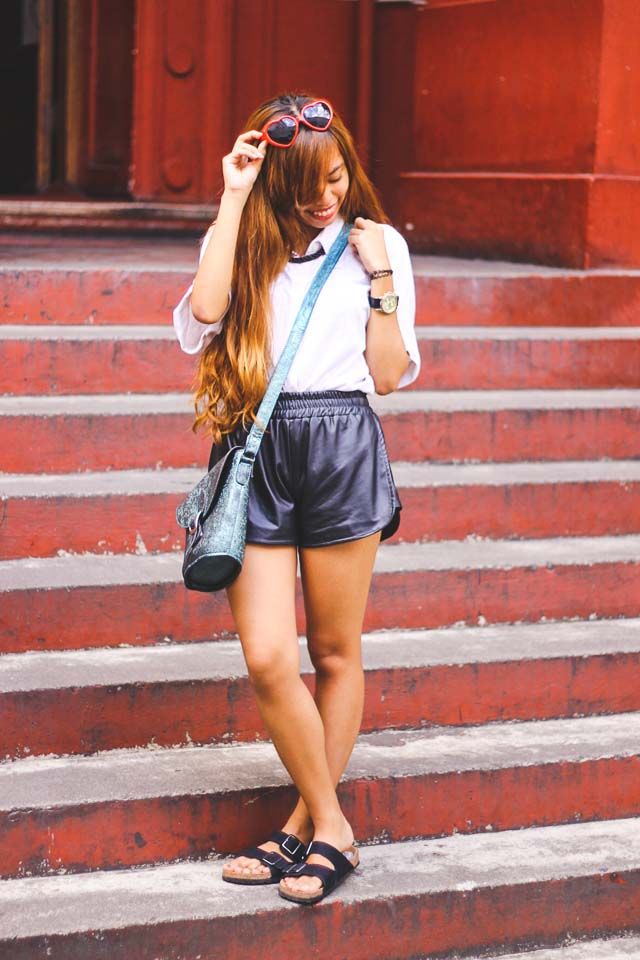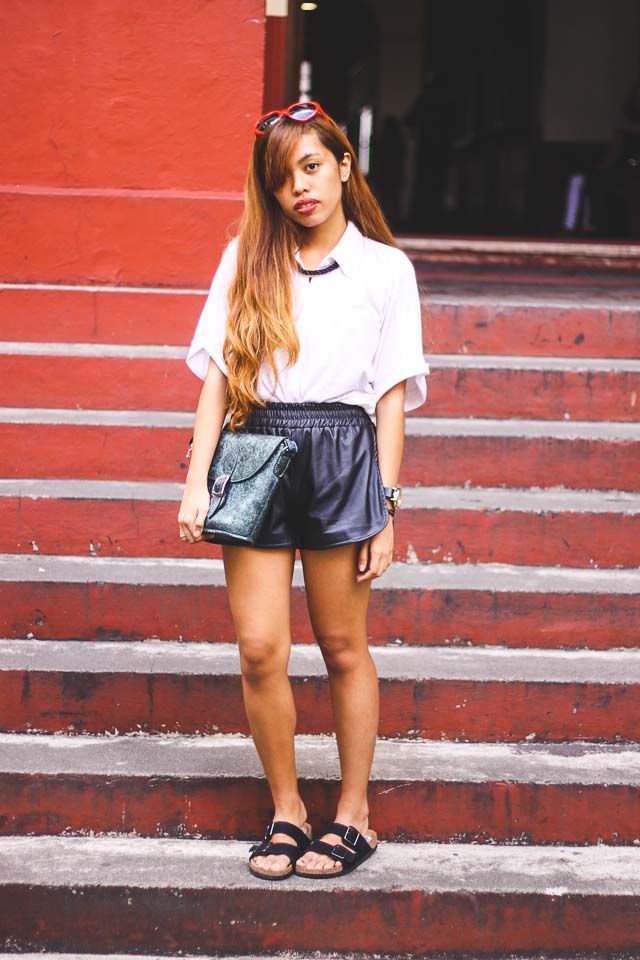 Heart-shaped glasses? Red lipstick? White top?
Just in case it still isn't obvious, the whole peg of this outfit was " Taylor Swift- 22 meets 1989". Yep, because, no matter how hard I try to hide it, the Swiftie inside me still hasn't died down yet. Lol.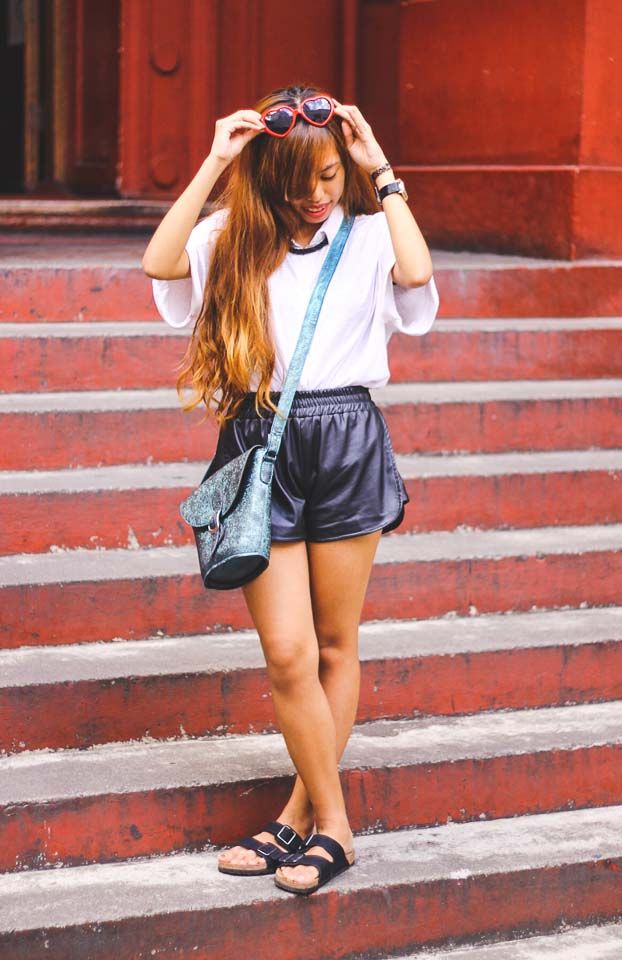 Anyway, this was what I wore to school last Friday. I don't normally dress like this for class because ~duh, laziness~ and no one really cares how people dress up in UP hahaha~ but I had an event to attend later that evening, which explains everything. Haha! Check out my
post
on Tacobell's Food tasting event, please?:)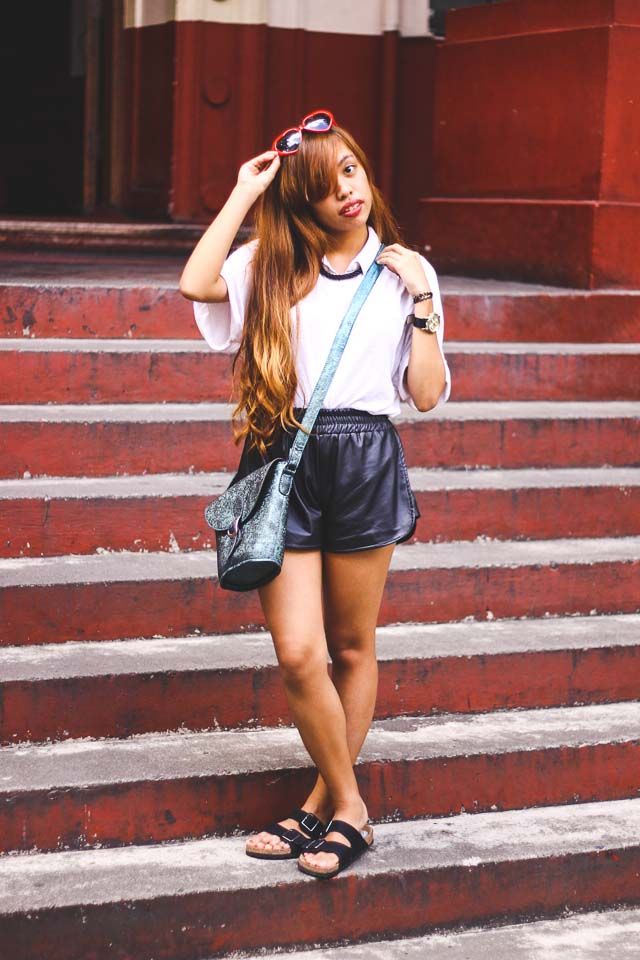 White top: Bayo | Leather shorts: borrowed from my sorority sister, Cess Panganiban. Thanks, sis! Hahaha :) | Bag: Bagellia Filipinas | Birks-inspired sandals: Payless
Black watch: Aldo | Tattoo bracelet: A special gift from my friend Michiko Kaimoto. She sells these cuties at such an affordable price! PM her on Facebook to order. | Rings: a Christmas gift from my sorority sisses, Bekai and Lili <3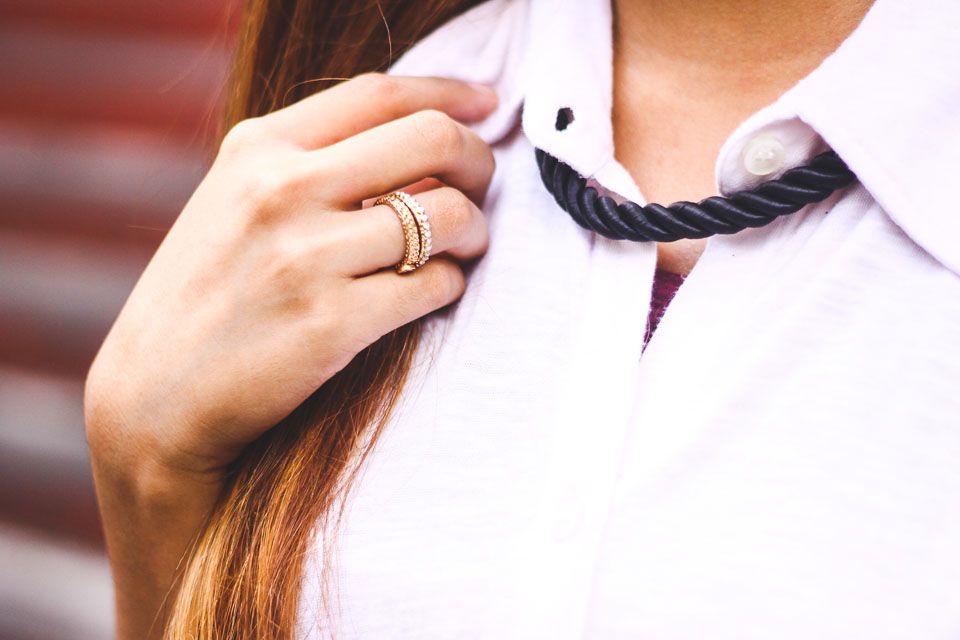 A big shoutout to my friends Gian Nicdao and Tricia Quintero for helping me out on this spontaneous shoot at school! Haha.
Gian
took all of these artsy fartsy shots. He's a photography blogger, and he's just amazing at what he does. Check out his awesome work at
http://www.gian-nicdao.com :)
Tricia directed this shoot. She's part of Candy Magazine's council of cool, and that explains why she's so knowledgable on fashion, photo shoots, and all that.
Ugh. Thankful for such artsy friends lol. What will the world be without you guys? Hahahaha. :P
If you're wondering why I'm still awake at half past midnight, it's because our 8AM class tomorrow /I mean later/ got cancelled and what better way to celebrate that than to blog and download stuff on the internet HAHAHAHA.
Okay brb for now guys, I'm already *really* thirsty and it's pitch black downstairs so Imma figure out a way to get to the kitchen fridge without getting caught by monsters in the dark.
Leaving you guys with this cute shot. Hihi. Heart Heart.
xoxo,
The Teenage Queen
Photos by Gian Nicdao
Photoshoot directed by Tricia Quintero