My family and I travelled all the way to Baguio for New Year's Eve. :)
We first went to EASTERN WEAVING, where we watched amazing women work on their looms and weave beautiful and intricate masterpieces.
They also had a store inside where they sold shoes, cloths, necklaces, bracelets, and all sorts of native stuff. My dad bought me and Ate Yas friendship bracelets for only 60 pesos each! :)
Then, we went to The Country Club to have a scrumptious lunch! :)
Right outside The Country Club was this big, fun children's activity ground where, apparently, (fake) snow fell.
We got out of the car and quickly ran up to the entrance where we were greeted by the lady guard who asked us "Ilan adults?" =)))) (yes, this was a children's place kasi HAHA)
I shyly and awkwardly replied "uhm... four."
HAHAHA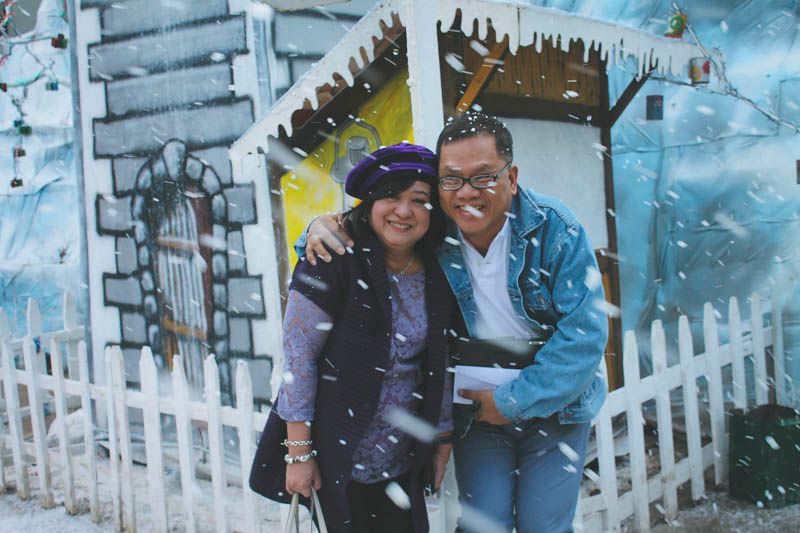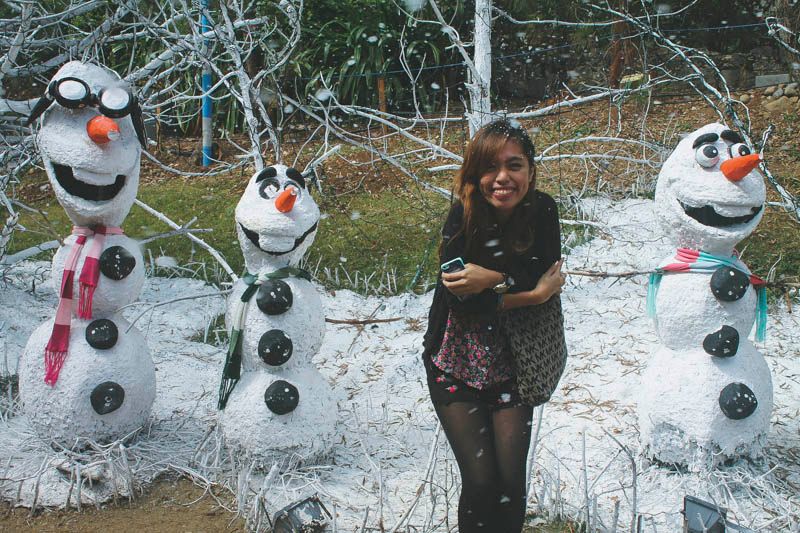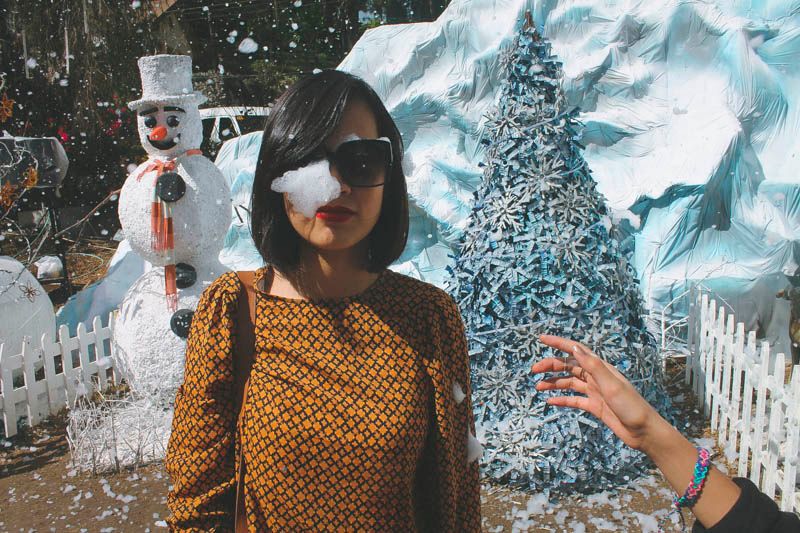 After playing around with snow to a winter wonderland-themed Christmas music playlist, we headed over to
Sky Cafe and La Presa
. It was quite a long ride going there. We literally were so up high, we were already above the clouds!
After that, we had a mini picnic in the woods of Camp John Hay.
Here's a quick OOTD :)
Top: Forever 21
Bottom: Forever 21
Cardigan: Forever 21
Watch: Aldo
Boots: H&M
Socks: Forever 21
I just can't help but fall in love with my pretty sorority necklace! Proud Sigma Alpha Nuan right here. Hehe. :)
After our mini picnic, we went back to The Country Club to play with snow. Again. :P
And that was how we spend New Year's Eve :)
How did you guys spend the last day of 2014? Tell me all about it below! :)
xoxo,
The Teenage Queen